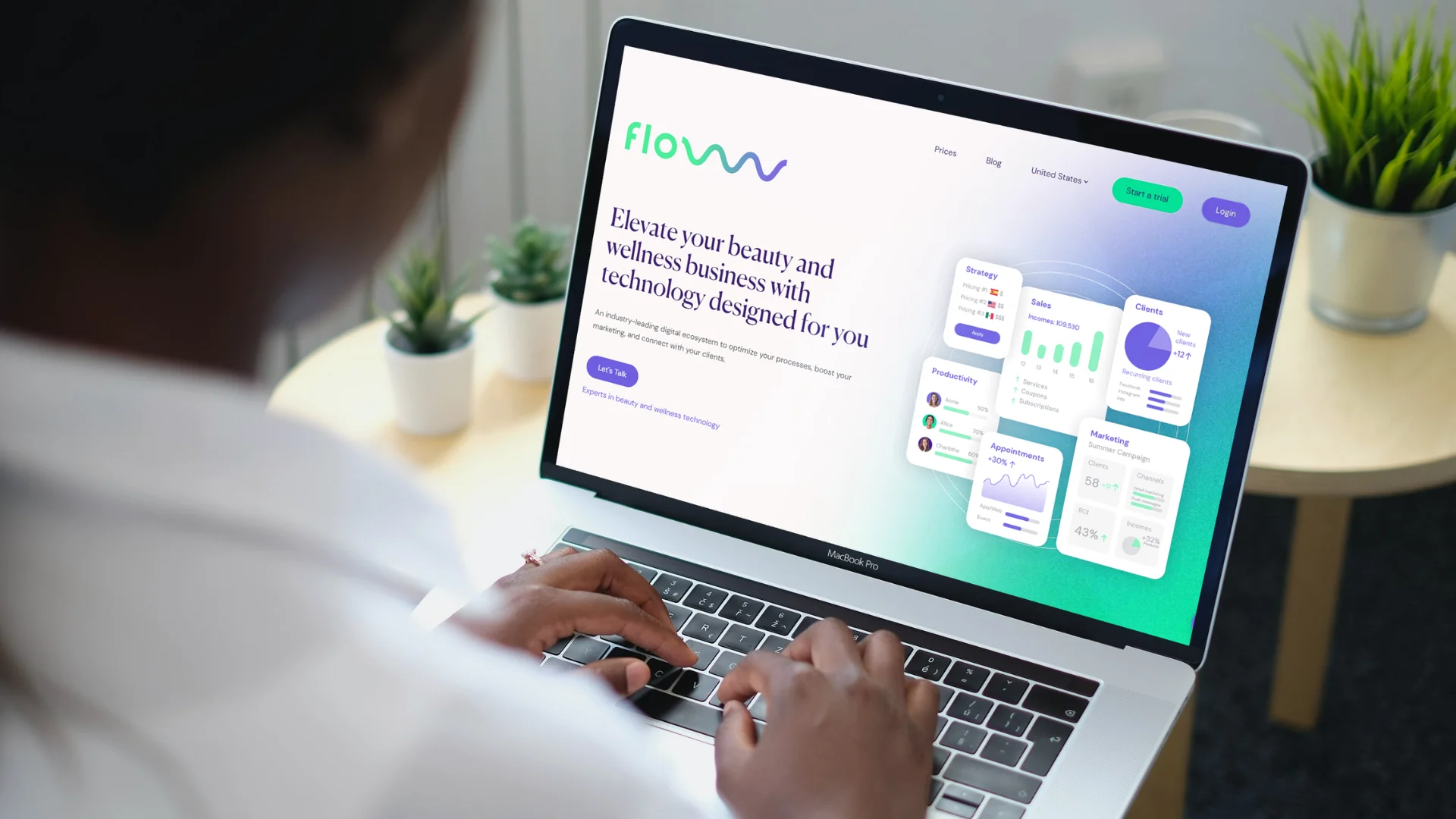 Over time, it is inevitable to stop and do an introspection exercise to rediscover yourself. In the last year, we decided that it was our moment; we felt the need to analyze our trajectory in-depth and understand what has changed in us in these past 15 years to continue taking firm steps towards the future.
We have evolved, innovated, and changed; still, our essence and purpose have remained intact: Elevate the beauty and wellness business with technology created for you.
The only thing we needed was a brand renewal capable of visually transmitting all the values solidified for the company over the years. Hello, rebranding.


We get on the elevator, flowww grows, we rise.
We reaffirm ourselves as a leader in the sector, and now we want more; to be the world's best beauty and wellness business management software. For this reason, we do not set limits, and we go for it all; we grow inside and outside our borders, and we want to do it with you.
The rebranding's objective has been to create a brand that tells what we can do for you. We have taken a step forward with a fully consolidated proposal in the sector. We are now committed to a new, innovative, vibrant, direct, professional corporate identity that is always close to our clients.
The flowww rebranding is complete and includes logo, color palette, graphic resources, and verbal identity. The common thread of the new brand is the three "w," which represent our DNA from the beginning. They have always been our strength, and now they make even more sense: they are the perfect flow through which flowww helps you drive your business.


The center of our ecosystem has always been you
At flowww, we have always prioritized your needs, developing a digital ecosystem that has allowed you to grow with us over the years. We have always been committed to the sector, bringing the most advanced technology to beauty and wellness businesses. Designing new products and functionalities to optimize your day-to-day life, enhance your brand, increase your profitability and grow the number of loyal customers
We drive your digitization strategy to the next level, considering all the tools needed to generate the digital processes successfully. All achievements have been consistently accomplished together with you.
Thank you for being part of our history.


Are you ready?
Begging on May 5th, 2022, flowww visual identity will change, and you will access the new interface in the software and all our products, communication, social networks, and website.


---
We hope you identify with our new visual identity and that you like it as much as we do!
With love, Natalia Villora (CEO and co-founder) and Germán Oltra (CTO and co-founder)
Signature Natalia Signature Germán