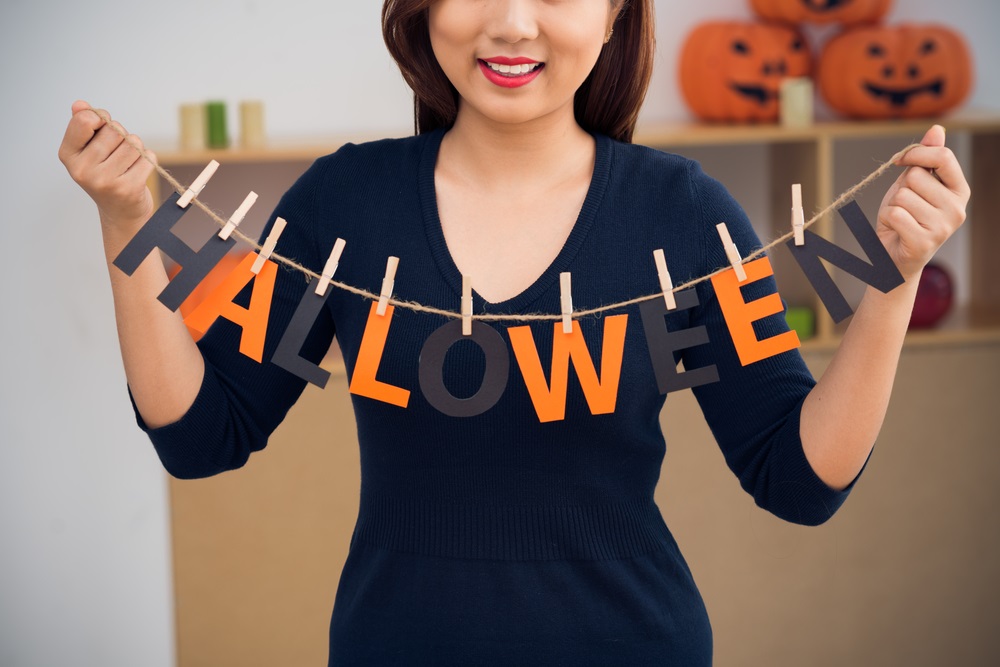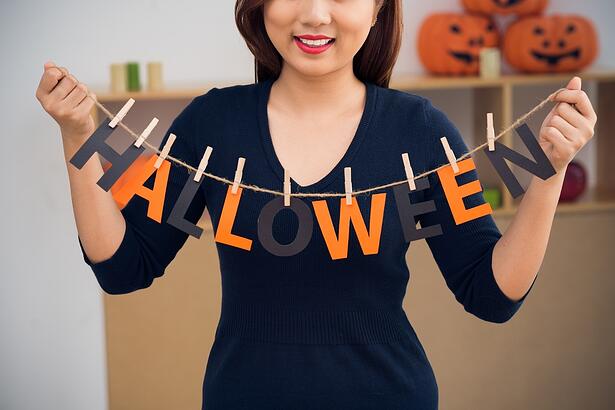 For all beauticians or owners of beauty salons or aesthetic franchises, the festive season and other annual celebrations are a great opportunity to give your business more visibility. In this way, you can captivate and win more clients and, therefore, increase your sales considerably.

You can, and should, make the most of these occasions to launch irresistible offers and promotions that will catch the attention of all your clients.

If you still haven't prepared anything special for Halloween at your beauty salon, don't worry! Below, you will find 5 fun and intelligent marketing ideas to make the most of this spooky celebration.

Decorating your beauty salon is fundamental for creating a party atmosphere. The fun thing about Halloween is that it allows you to awaken your 'bad' side and use your imagination to create a spooky atmosphere for your clients at your clinic. They will love being pampered in a terrifying atmosphere.

In all pound shops, you can find cheap and interesting items to decorate your beauty salon with. You can also find fun costumes for you and your staff, so you will really be able to get into the spirit of things. Spiderwebs, witches' hats and candles will be your best allies on Halloween.
Some examples of Halloween SMS messages

Halloween is ideal for sending SMS campaigns to your clients, by reminding them about this celebration and offering them something special that will make them feel that they can't let this opportunity go. Below are some examples of Halloween SMS messages you could use to promote these promotions at your beauty salon:


Hi, we would like to help you prepare for Halloween! Today, a manicure, hair treatments, and makeup all have a 5% discount. Book your appointment now at this number....
Booo! Does your hair look like something from a horror movie? Make the most of Halloween and look after your appearance with our 2x1 offer!
Super Halloween offer; a half leg and underarm wax for a terrifyingly low price. Reserve your appointment now!
Have you already got your Halloween Costume? For every facial cleansing treatment you have today, you'll win an aloe vera facial cream. Don't miss out on this exceptional offer!
Make the most of your Points Program. If you still don't use this marketing tool at your beauty salon, you may be missing out on the opportunity to build customer loyalty. This program works by granting points to your clients when they buy products and undergo treatments at your establishment. These points can later be exchanged for items at your beauty salon. This is an excellent tool and works very well because it makes your clients feel appreciated because they are rewarded for their loyalty. Your clients will also feel that when they spend more at your salon, they will receive more points that they will later be able to exchange for something they like. It's like return on investment.

On Halloween, you can offer double the amount of points to clients who visit your beauty salon. If you don't already work with a points program, this may be an excellent opportunity to begin. It's important to be clear on how many points each of your products and services are worth and to demonstrate to your clients the benefits of putting their beauty care in your hands.

You can also buy small plastic containers or bowls in the shape of pumpkins or skulls, in order to keep in with the 'horror' theme. You could fill these with sweets and chocolates for your clients to eat while they are waiting for their appointment.

How about organizing a costume competition between you and your staff at your clinic? Each client could vote for the best costume, and, when they vote, they could win gift vouchers. They could be discounts, points or an amount of money to buy a certain product.

Don't forget to promote all of this on your blog, web page or on Facebook. These marketing strategies will strengthen your salon's online reputation.