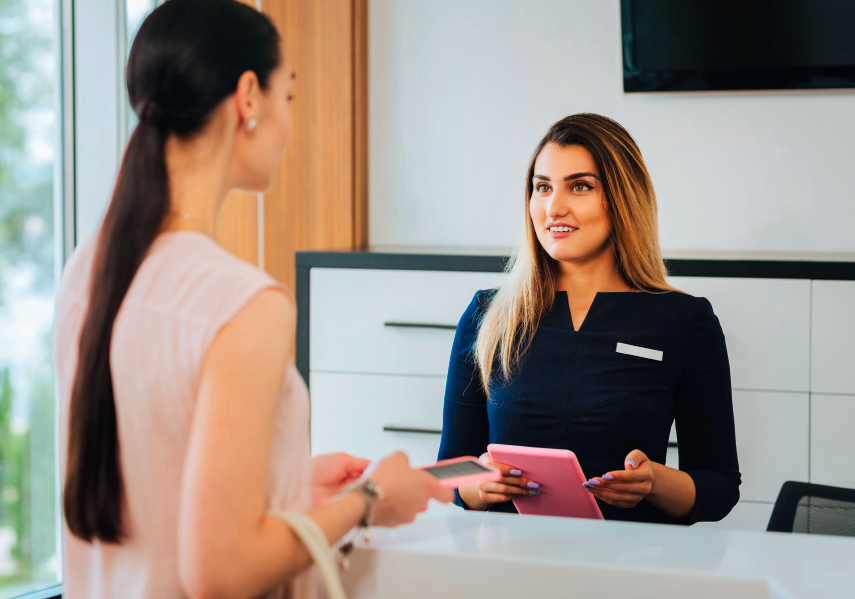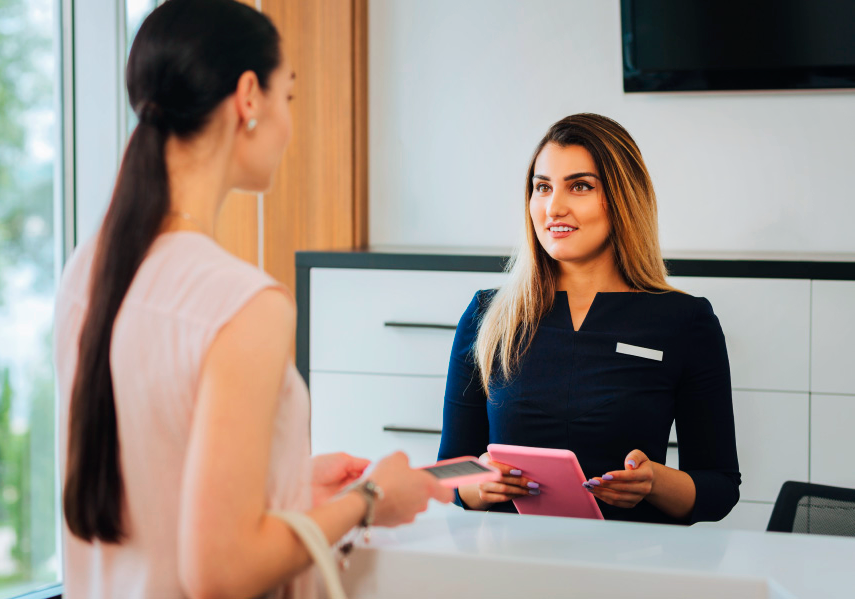 Every day in every business small problems arise, which require a fast and effective solution, which benefits both the business and the customers. Leaving these problems unattended can result in lost customers, time and money, as well as frustration among your team members and major inconvenience to the company.

The key to making everything work well is knowing how to detect problems in time and developing a response protocol, which helps you and your staff to solve them in a more agile, appropriate and effective way. To help you in your detection, today we are going to show you 10 types of customer problems that can arise in your day to day and how you can solve them with the help of FLOWww. Here we go!
10 types of customer problems and how to solve them with FLOWww

1. Clients forget their appointments.
This problem is quite common. To help you solve this problem, FLOWww offers an appointment reminder service, which can automate the sending of push and SMS messages. You can use it to notify all your clients, especially the most forgetful ones, that they have an appointment with you tomorrow. By reminding them of the treatment and time of their visit, you ensure that the number of missed appointments is reduced and you give them the opportunity to cancel their appointment in time, in case they cannot attend.


2. The client is late for appointments.
Here we have a similar problem to the previous one. When you go to send them the appointment reminder, ask them to be on time. If they are late anyway, you can design a protocol for such delays. For example, penalizing the client with an extra cost on his ticket, sending him a special email or dedicating him only the time he had reserved. In addition, delays in your work schedule can cause unnecessary waits by your customers and staff, as well as loss of customers and revenue.

3. The customer has a special need or has very clear preferences.
In this case, to always remember the chronic or persistent problem of the client, FLOWww offers you a field of observations or comments, in which you can write down the conditions or special needs of the client. For example, he is bothered by a particular smell or has mobility problems. Once you have it written down, you can schedule an automatic reminder to remind you of this information, whenever you make an appointment. This way the client will feel better attended and will come to each session satisfied and in confidence.


4. The client takes medication of some kind and is sensitive to certain products.
In a similar way to what we saw before, in this case, when making the diagnosis of each new client, you will be able to write down if he takes any specific medication or has any ailment. In the same way, to avoid problems with the customer, you can create a warning that reminds you of this condition at all times. For example, if he takes medication for circulation, you may want to be careful about treating his skin so that it doesn't bruise.


5. The client does not know how many sessions of the voucher they have taken.
Imagine that one of your clients bought a session voucher 3 months ago and has come back intermittently. You don't know how many sessions he has had, or he has the wrong idea. With FLOWww, you can quickly enter his client file and check how many sessions he has bought, spent and has left, thus avoiding many misunderstandings and loss of important information!
6. The client is caught short between paydays, so she's not be able to pay you for the full treatment at the time.
This can happen. For example, the client has come to the center with just enough money and in the end has had to consume some supplement that he/she did not expect. He does not have his card with him and leaves you to owe 20% of his ticket. With FLOWww, you can postpone the payment of this amount and settle it on the next visit, no problem. In the client file you will have a record at all times of which client owes you money and how much.


7. The client owes you money and you want to settle the debt as soon as possible.
In line with the previous point, we have a client who has not been to your centre for some time and owes you some money from his previous visit. To detect customers who meet these conditions, you can go to the 'Billing' module of FLOWww and look for them in the 'Deferred payments' option. With this information on screen, you can design a strategy to get them back. You can choose to send them an email or call them on the phone, informing them of the amount they owe you and the payment facilities you make available to them.


8. The client is conflictive and generates queues at the reception, presenting complaints about the services.
To avoid and deal with this type of situation, we recommend that you provide them with a complaints form and also send them an email with a satisfaction questionnaire so that they can assess your services and make proposals for improvement, without overwhelming your reception. If this behaviour is repeated and annoying, you can always block it to prevent them from taking appointments.


9. The client is always in a hurry and doesn't want to stop to buy the vouchers at reception or to make an appointment.
To help the client save time, you can present him with a perfect alternative: your online appointments app. With it, they will be able to book their favourite time from their mobile phone, without having to call you or stop by your centre. In the same way, if they don't want to wait to be served, they can buy their vouchers, packs and products online from FLOWwwer or your corporate app and pre-pay them with the card. They save time and gain in flexibility; so do you.


10. The customer comes from another center annoyed and tends to distrust the professionals by system.
To gain their trust, you can combine all the solutions we have presented above and offer them an exquisite treatment. You can work on their trust and loyalty, listening to the client and finding out their concerns in person, noting them down on their file to keep them in mind and solve them. With this information, it will be easier for you to make him feel comfortable and offer him a satisfactory solution.


---

With all these solutions to the most recurrent problems that you may encounter in your day-to-day dealings with customers, you will be able to speed up the management of your beauty business and gain the trust and commitment of your customers.